Now Microsoft server has problem, Temporarily unable to getcid. After microsoft fixes the error, it will work normally. But we sell online key no need to phone way Buy Online Key on our store
You can get your Confirmation ID after submit your order credentials and Installation ID.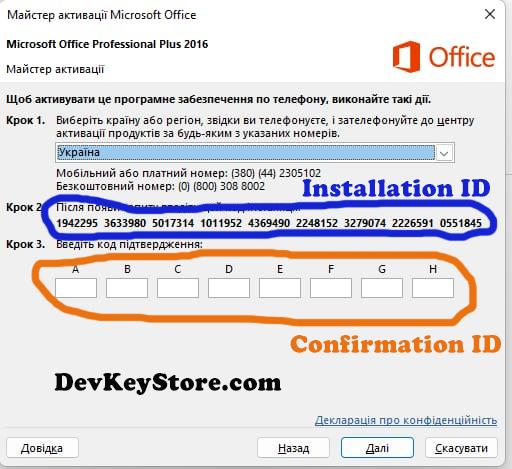 Great people to buy from.
Read the instructions carefully,
Go through the process step by step.
If you have any problems get in touch with them by email. They will make it work.
Thanks and looking forward to ordering in the future. have bought from them several time, all good.